Scorpio Yearly Horoscope 2012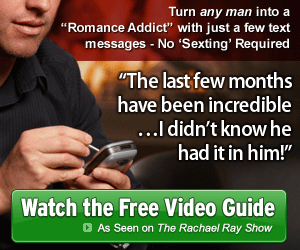 Scorpio Yearly Horoscopes 2012
This new year holds so much potential for you, I almost don't know where to start! Love, money, career are all yours this year. If your in school and want good grades, study and you will get them. You're thinking duh...I know that! Well, you may know it, but sometimes you don't do it. This time do it and the results will set you up for years to come.
Changes in your home, job, hobbies, pattern of thinking are all very possible for you this year. Some don't like change, but Scorpio usually loves it and this year has plenty to offer you.
Those in a long term relationship should have clear sailing most of the year. If you forget to pay a large bill or something is not going right for you...be very honest with them. Yea, that may be after they rant and rave a little, but they will should come around. You don't want money to cause any rifts, so make sure you stick to the budget.
Your career will see you move up the ranks and that is due to you putting in massive hard work. Your ingenuity and innovative side will take you right to the top. If that's where you want to go! People love how you put your all into each task and they will love it more when they see you will give up anything (nearly) to get the job done perfectly.
Singles will have their fill of opportunities to meet someone new that makes their head spin. Some Scorpios shy away from the direct approach and prefer a subtle dance if you will, until they feel comfortable. If someone catches your eye and makes you all flustered, go ahead and make a move.
The universe is behind you so it is probable that they will want to talk to you as much as you want to talk to them. Flirtations abound in 2012. Two week trysts could happen or long term committed relationships can form. Which every it is, enjoy the hell out of it. As the year moves towards the end, you will want more serious relationships and look for partners with the same values as yourself.
Remember family this year. Try not to forget important dates and don't promise more than you can give. People remember when you don't come through and may not feel the same about you afterward and you don't want that in 2012.
Saturn will enter your sign in October. He is a taskmaster and will have you reviewing how you deal with people, your honesty and integrity. Lessons he wants you to learn will expand your mind and totally change the way you live your life. This is very good for you and will continue on through 2012 and beyond.
Yes, it's going to be a hell of year Scorpio...you will mature, find your path and look at life differently. Exciting!
If you'd like to talk about your week, month or year ahead, see Talk It Out Weekly