Capricorn Yearly Horoscope 2012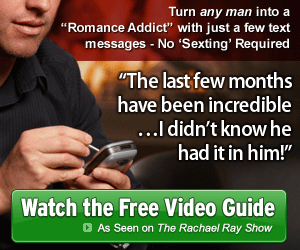 Capricorn Yearly Horoscopes 2012
Your strong mind has brought you through some difficult times in the past years. Sometimes you wondered if things were ever going to go your way in your business and personal life. Well, let out a sigh, because this year will bring the relief you've been wanting for so long.
Keep your sights set high in 2012, as promotions and positions of authority will become available to you as the year moves along. Your keen sense of business will be seen by many who are in a position to help. They will.
You may choose to take a course this year and study something that was of interest to you long ago. Some Capricorns will completely change their course in life and start a brand new career. This will be successful because it will be well thought out beforehand.
Having a hobby that turns into something you can sell on the internet is possible now. Any talent you have that has been laying dormant because of your busy schedule should be dusted off and looked at in a new light. Money can be made.
Singles that are looking for someone like themselves to date have many chances this year. Someone who comes to your office for a meeting might end up catching your eye. Could be the person that you always thought looked nice, but no more, turns out to be someone that you spend hours talking to every night. Take your time, as you always do, get to know them slowly. A commitment will come from you when you know it's right, so don't rush it.
The first six months of the year see you in a more social mood and this will allow you to meet special new people who will have a positive impact on your life.
Those in relationships may start a family this year or adopt. Capricorn love the feeling of people chattering around them. Your partner will be fully on board with your choices. Don't let fear stop you from doing something outside the norm. Do what's right for you this year.
Take time to let your other half know how much they mean to you. Don't get so overburdened with work that you forget they are alive. Nurture your relationship and it will grow stronger in 2012. Some may settle down permanently before the end of the year.
You will start to feel the fire inside you this year. Things will go so well in all aspects of your life. Sometimes you may not think the changes are for your benefit, but they are in the long run.
Get some rest when you can Capricorn, because it's going to be a whirlwind of a year!
Enjoy the hell out it!!!!
If you'd like to talk about your week, month or year ahead, see Talk It Out Weekly