Aries Yearly Horoscope 2012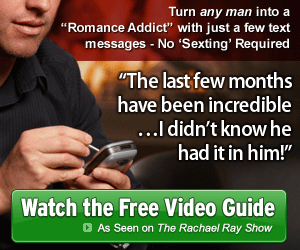 Aries Yearly Horoscopes2012
Finances are a main focus for Aries in 2012. You should see an increase in your income at various times during the year, but especially January – May. That is welcome news to those of you that have been breaking your backs working or thinking up new ways to make the big bucks. Hopefully, you started the process in 2011. If so, you should start seeing the change early on in the year. Luck is with you all year. How great is that!
Aries like to spend, so on top of the usual monthly bills, you will have extra outlays that you didn't include in your budget. If you can put a little aside for those rainy days, you will be ahead of the game big time. Yes, you will be making more money this year, but if you spend it all on entertainment, fashion and the newest gadgets, there will be a shortfall somewhere. Try to balance if you can, but that is a hard word for an Aries to adhere to every day of the year. You like to spend and it feels so good to be able to purchase what you want, when you want it. Do your best not to blow your budget, but if you do—recouping the cash can happen with hard work.
This year will see you clearing out old things from your closest. These things don't fit your style anymore and you want new items that reflect you and your current status in life. Some will decide they just want to remove clutter and enjoy more open space. Either way, change is in the offing and it will do your heart and mind the world of good. Give old pieces to charity.
Travel is on the cards in 2012 either for work or pleasure. Family, friends and foreign places will beckon you from spring onward. This will give you the opportunity to meet new people that can play a big part in your life in years to come and enhance your career. You are so very talented in many areas, and sometimes you need someone else to tell you that you are fantastic. The accolades you crave and deserve will definitely come your way this year from numerous sources. Singles can have one hell of a time.
Relationships will either become stronger or see an ending. If you and your partner have been each others rock you will see that continue through the year. You will feel even closer. Throw in some romantic moments to ensure things stay fresh. You will feel like a kid again sometimes. If things have not been going well, take time to really think about what you need. What you want. Don't take things lightly. Think and re-think before making any moves. Only after serious contemplation should Aries kick their partner to the curb if it is just not enhancing your life.
Singles have loads of opportunities to meet someone that has the qualities and values you've craved these past years. There are places to go and people to meet from January on....so get out that door and look your best starting January 1st. By summer, there are potential suitors eating out of your hand. You will love the much needed attention and feel truly special. Your love life can be anything you let it be this year!
You will see the world in a different way as the year progresses. Taking on a course of study (maybe a new language) giving your time to a shelter or hospital, helping a charitable organization in their mission, etc.. You most definitely will be giving more of yourself and you will feel like a million from the thanks you receive.
Our weekly horoscope and monthly horoscope will help you navigate any bumps in the road. Mix that with your great common sense and you have a banner year coming up.
Aries vim and vigor will seize the year and make it one of your best!
If you'd like to talk about your week, month or year ahead, see Talk It Out Weekly